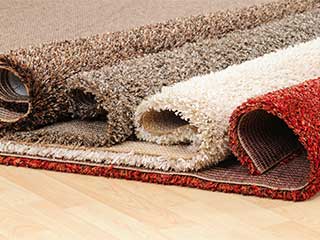 When it comes to the aesthetic part, we choose carpets or Persian rugs for their beautiful colors. So, it's a shame to see them fading overtime. The sad truth is that colors start losing their vividness the minute they are placed on our floors. If we talk about handmade Oriental rugs, this is absolutely true. The fading color process starts the minute handmade rugs are made, since natural materials are used for their creation. In many occasions, natural color fading gives a special elegance to our rugs. Though, you must not forget that all rugs and carpets will lose their intense colors due to other enemies as well. If you want to avoid the problem, you must prevent the damaging effects of time, sun, dirt and water damage.
Help Fiber Colors Last for Long
The best cure is prevention and when it comes to expensive wool rugs, this is a very good reason for taking care of them and protecting them from enemies. Apart from natural color fading, rugs and carpets will lose their vivid color when they are hardly maintained, stained and poorly cleaned. Stains make fibers dull looking and won't only diminish their beauty and intense colors but also cause health issues to you or encourage the growth of mites. Rug cleaning is easier since they can be moved outside for beating and good ventilation. If we are talking about wall to wall carpets, you must make sure all parts under furniture and hidden corners are thoroughly cleaned occasionally and high traffic areas are vacuumed at least once a week.
The best way to avoid color fading is to choose the right carpets in the first place. Those made of polyester and olefin (polypropylene) fibers are highly resistant. Fiber colors are added during the production process and that's why they will hardly fade away overtime or due to detergents and the sunlight. For other carpet choices, you can use special protectors which will make fibers resistant to stains and dirt. This way, stain removal will be easier and since carpets will be protected, their colors will be more intense.
Since fiber colors fade due to sunlight, it's best if you protect the carpets from being exposed to direct sunlight. When it comes to rugs, you can just move them away from big openings and as an overall you can keep the draperies closed. If fibers have already lost their intense color, you have two choices. The first solution is to apply vinegar and brush fibers gently and the second solution is to apply a mixture of water with salt. Vacuum salt residue once carpets are dry.