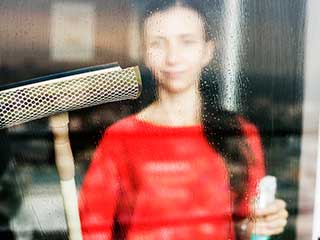 We here at Carpet Cleaning Yorba Linda can make sure every inch of your house is decontaminated and cleaned to perfection. In the age of COVID 19 and the concerns about contamination and respiratory health at the forefront of everyone's mind, good house cleaning services become more and more in demand. We're here to offer you that at an affordable price that won't have you gasping or sweating. Get your house or apartment cleaned professionally by local experts specializing in stain removal, furniture steam cleaning, mold remediation, and plenty of other services.
Yorba Linda Furniture Cleaning Specialists
Whether it's stains on the sofa or spots of mold, our expert furniture cleaners will get these blemishes removed without damaging your sofas or couches. We know how to deal with pesky stains and clumps of dirt quickly, without using harmful solutions that might leave discoloration behind. Our thorough furniture cleaning methods allow us to easily get rid of sofa stains and streaks of dirt or mud. From steam cleaning for sofas to scrubbing and rinsing, we have an eco-friendly solution to any dirty furniture. Don't neglect your couches and sofas. Get small to extreme stains and dirt removed with our professional house cleaning services.
Carpet Stain Removal Service
Speaking of stains, carpets and rugs are notorious for accumulating all sorts of spots and smears over time. If you've got a pet, you can often find tracks of mud on your area rug or wall-to-wall carpeting if you're not careful. Not to worry, though. We offer the fastest carpet stain removal service in the Yorba Linda area. Whether you've got pet stains on carpets or dirt on a rug, our professionals know how to get rid of stains of all types. From chocolate to red wine to oil and more.
Tile Decontamination and Cleaning
We offer this service for bathrooms, kitchens, and any other area with dirty tiles. Sanitation is a big deal when it comes to tiles. Stains and dirty grouts can become microbial hotbeds, which you'll want to avoid. Therefore, getting your tiled cleaned thoroughly is something you ought to consider if you start noticing dirt accumulation. Tiles often began to lose their color when a layer of dust or dirt starts taking over. Grouts turn from neutral shade to grimy, sometimes even darkening entirely. We clean tiles and grouts in a variety of ways, according to each customer's needs. Nearby Yorba Linda? Turn to us for all your tile cleaning needs.
Cleaning Houses Professionally & Cheaply
From dusting curtains to washing floors to scrubbing tiles and removing carpet stains – we do it all! Our Yorba Linda house cleaning services encapsulate every task that you need completing to ensure your home goes back to smelling fresh and clean again. We decontaminate residences in all manner of ways, helping customers ensure they eliminate all contaminants from their homes. With our furniture stain removal, carpet steam cleaning, and various other offered services, your house is in the best of hands when you call us. Get in touch with Carpet Cleaning Yorba Linda for fast, affordable, and thorough room cleaning services for any nearby residence.