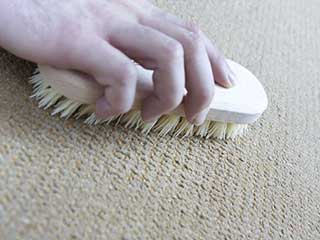 Carpet maintenance is one of the most significant chores in the house but it doesn't only relate to clean floors but also to fresh atmospheres free of contaminants. The truth is that all types of carpets suffer a lot since they are stepped and collect all kinds of dirt and stains. The fact that we spend too much time crawling or sitting on the floors, walk barefoot or have children play on the carpets signifies the importance of carpet cleaning. Though, apart from the regular vacuuming, carpets need good treatment solutions once or twice a year depending on foot traffic and whether you have kids and pets.
It is extremely important to consider the reasons why rug cleaning is such an important process before you explore the best ways to maintain them. It is all about your health! If you could see the amount of dirt concentrated among fibers, you wouldn't need any other excuse. Microorganisms are collected due to high volumes of dirt we bring from outside, mainly with our shoes, or food and drink stains. This is why immediate stain removal is of great significance. High accumulation of contaminants and dirt will make you sick. People are often suffering from various forms of allergies or serious respiratory problems in some extreme cases.
Take Care of Carpets Properly
The quality of product will play a tremendous role to the results of your efforts and health. Consider that chemicals will have awful impacts on your health and aggravate possible breathing problems leading even to asthma. Ecofriendly products are recommended for stubborn stains but you can also use solutions prepared at home by mixing two parts of water with one part of vinegar and some dish liquid. This is an excellent and natural way to treat carpets and it will also be very effective with odor removal.
Rugs should be cleaned on both sides and should be left out in the fresh air. It is obvious that probable water damage problems should be treated thoroughly and carpets must be dried immediately to avoid mold expansion. The truth is that good maintenance will also let them live longer and this applies on oriental rugs, too, which can last for decades.