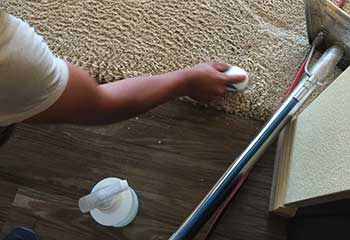 Carpet Stain Removal
Customer Issue: Numerous food stains made the carpet look unsightly.
Our Solution: Our first order of business - a good old vacuuming. Then, we pre-soaked each stain, no matter how big or small, and let the detergent do its thing. Before the cleaning agent had a chance to dry, we turned on our machine that extracted the loosened dirt and water along with the used detergent. After we made sure all the stains were gone, we placed strong air movers to speed up the drying.
Katie Sullivan
- Yorba Linda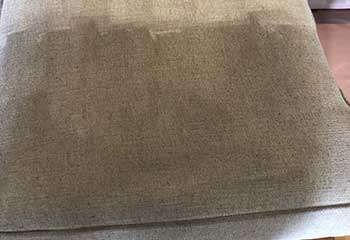 Upholstery Cleaning
Customer Issue: The couch in our customer's living room was riddled with make-up stains.
Our Solution: This customer's couch was full of foundation and lipstick stains. Since this was not our first rodeo, we came prepared and sprayed the affected areas with our magical product. We didn't let it dry out - after some 5 to 10 minutes, we turned on our extractor and treated the whole couch. We are happy to report we successfully removed even the oldest of stains!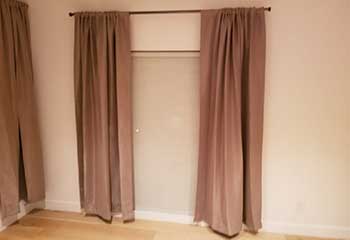 Curtain Cleaning
Customer Issue: Our customer wanted to restore his curtains to their original beauty.
Our Solution: The curtains were in excellent condition, save for the accumulated dirt. While dusting off the curtains, we identified some stains and pre-treated them for better results. We applied the washing liquids which wouldn't damage or shrink the fabric and used our cleaning machine to remove dirt and stains. Then we sanitized and deodorized the curtains to make sure they smelled fresh and were completely germ-free. Once we dried them with our strong driers, the curtains looked as brand new again!
Kenneth Reed
- Yorba Linda